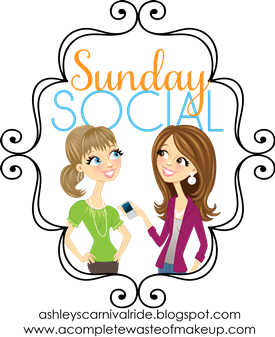 Happy Sunday, everyone! Today John and I went to church for the first time in longer than I'd care to admit, and really enjoyed it. We had lunch at Jimmy John's, went to Home Goods, and are now spending the remainder of our day relaxing.
1. What is something you have wanted to do but are afraid of?
My husband said "decide on home decor" lol. This is actually probably true. I can't make decisions regarding paint colors, art work, what to do with certain rooms, rugs, or general decor AT ALL. There are WAY too many options! It also doesn't help that I'm cheap and hate buying all that stuff.
2. Where do you see yourself in 5 years?
Still living in our same house or about to upgrade, 2-3 kids, a more developed and experienced writer, and just enjoying life
3. What are you looking forward to before the end of 2012?
A few of my friends will have their babies!! And more friends babies to come at the beginning of 2013! Can't wait!
4. What are your hopes for your blog?
That I'm persistent about writing. I hope to meet people and grow my blog. I can't wait for my kids to look back at this - it's such a great way to document and cherish memories :)
5. Do you always see yourself living in your current town/city?
For awhile at least. My husband works for himself and has established himself here in AZ. If we move, it won't be until we're both retired. Ideally, we'll live here and have a few vacation homes :)
6. What is your morning routine?
Wake up with Cami sometime between 5:30-7:00am, feed her and play with her, goof off online, laundry, give Cami a bath, and start working.